Whether you're looking for repair, replacement, or new installation of an electric or gas, traditional or tankless water heater, White Goods Services, Inc. services all leading brands, and offers a wide variety of rewarding options.  We provide convenient scheduling across Virginia Beach and the surrounding area.  Our technicians arrive on time and equipped with a full range of quality parts and leading-edge tools to resolve most problems on-the-spot.
Dependable Water Heater Replacement & Repairs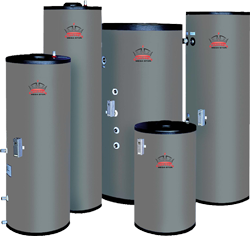 Repair or replace is a common question.  Let the qualified professionals from White Goods Services, Inc. evaluate the condition of your equipment and determine the most cost-effective option.  We serve your best interests and provide knowledgeable recommendations.  When it's time to upgrade to a new water heater, we handle your complete project, making it our job to find the ideal solution.  For storage-tank heaters or tankless models, we consider all factors that add up to greater value and long-term satisfaction.
For water heater repairs, installations, and service, call White Goods Services, Inc.!
Tankless or instantaneous water heaters provide many advantages.  These units are compact, and eliminate the standby heat losses associated with storage water heaters.  There's no waiting for water to heat up.  There's always an unending supply of hot water, and because your water isn't stored in a tank, absorbing minerals and contaminants, it's perfectly clean.  You can expect your tankless water heater to last upwards of twenty years, and with easily replaceable parts, service life can often be extended by many more years.  While the investment is higher, the savings easily recovers the cost.  The team from White Goods Services, Inc. are standing by to answer any questions you may have, schedule installation, and meet your highest expectations for reliable performance.  We've provided a ready supply of hot water to homes and businesses across Virginia Beach, Chesapeake & Norfolk, VA since 1996.
Virginia Beach, Chesapeake & Norfolk, VA
White Goods Services, Inc.
January 6, 2016
2018/04/26