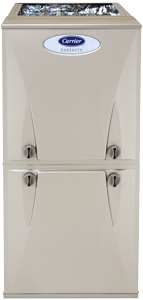 Contact White Goods Services, Inc. for natural gas line installation or repair services in Virginia Beach and the surrounding area and the  surrounding areas.  No matter your requirement or situation, we answer with prompt and knowledgeable assistance.  Our Master Pipe/Gas Fitters perform all work to code, with top grade materials, to assure your family and home's safety.  Fully-stocked service trucks, expert technicians, and state-of-the-art equipment ensures quick turnaround, and the highest quality workmanship.
Stay safe with expert gas line services!
Don't ignore a gas leak, no matter how small.  Any type of leak must be addressed immediately by an experienced, licensed professional.  Unexpected problems, caused by an aging or deteriorating pipe, valve or fitting, tend to get nothing but worse, and can lead to terrible consequences.  White Goods Services, Inc. resolves all concerns with professional inspection and gas line repair.  We offer residential and commercial services, gas appliance hook up, start-up and equipment checks, gas shut off, leak detection, piping installation, and more.  Our team of licensed technicians have the years of background, comprehensive training, and proper tools to handle your exact needs.
Leave gas line installations to the knowledgeable professionals at White Goods Services, Inc.!
Installing a gas line is not a do-it-yourself project, and should always be done by a trusted professional.  The expert team from White Goods Services, Inc. has the resources to safely, properly, and promptly complete your project from start to finish.  We meet your specifications, handle all the essential details, and oversee the big picture.  Peace of mind is as simple as calling the professionals from White Goods Services, Inc..  We provide gas line repair, inspection, and installation services across Virginia Beach, Chesapeake & Norfolk, VA.  When there's any question, Don't Fuss… Just Call Russ.
Virginia Beach, Chesapeake & Norfolk, VA
White Goods Services, Inc.
January 6, 2016
2018/04/26